RHYTHM AND JOY FESTIVAL  OCTOBER 4th, 5th and 6th
If you're into music that comes from the Soul...Urban Contemporary, ROOTS, World Music, R&B Soul, Spoken word, Dance, Yoga and Jazz...then you should join us at the Rhythm and Joy Festival (RAJ)!!!  Come share a moment with me, Deron Johnson (piano), Ian Martin (bass) and Tony Austin (drums) on Saturday, October 5th at 4:30pm.   We're playing a few old tunes and some new music from my forthcoming CD!!!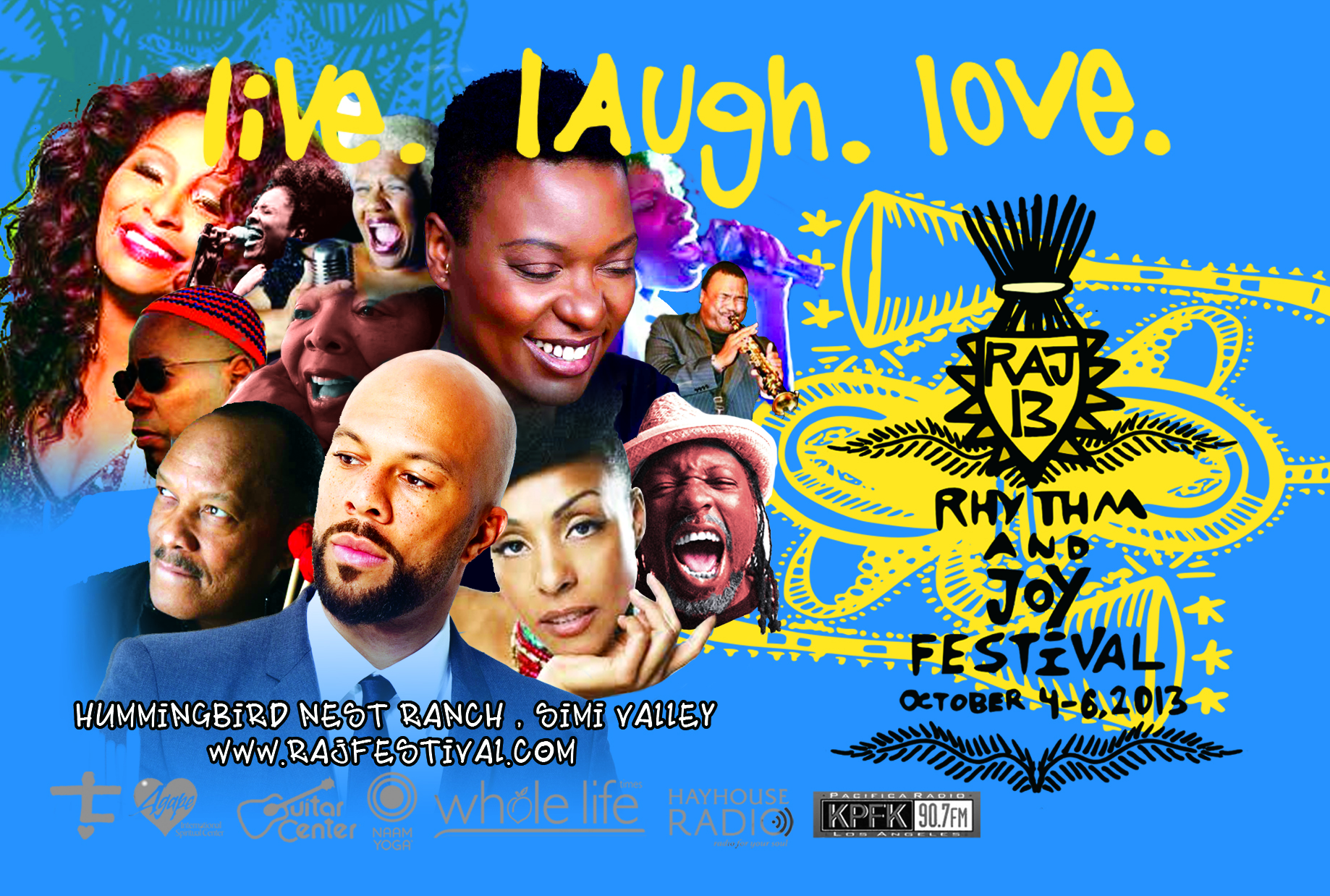 Rickie Byars Beckwith, creator of RAJ
,
refers to Rhythm and Joy as "a description of music that comes from the Soul to make the world a happier place."  The three-day festival will provide "a place to connect in the soul and celebrate what is more alike than different about us."  
 
Nestled in the sweeping vistas of the Santa Susana Mountains of Simi Valley, less than an hour from LA on the grounds of Hummingbird Nest Ranch, the festival will also feature leading edge speakers, gourmet local "whole" food trucks, sustainable products and vendors, the healing arts and overnight camping. 
FRIENDS DISCOUNT:  We perform on Saturday, Oct. 5th at 4:30pm and my friends are being offered a
SPECIAL DISCOUNT TICKET RATE
of $50 one day or $150 for three days!!  Click 
here
 for more details and ticket information!!  
Check out RAJ for the entire 3 days...and definitely join me, Deron Johnson, Ian Martin and Tony Austin on Saturday!!!  We'd LOVE to see you.